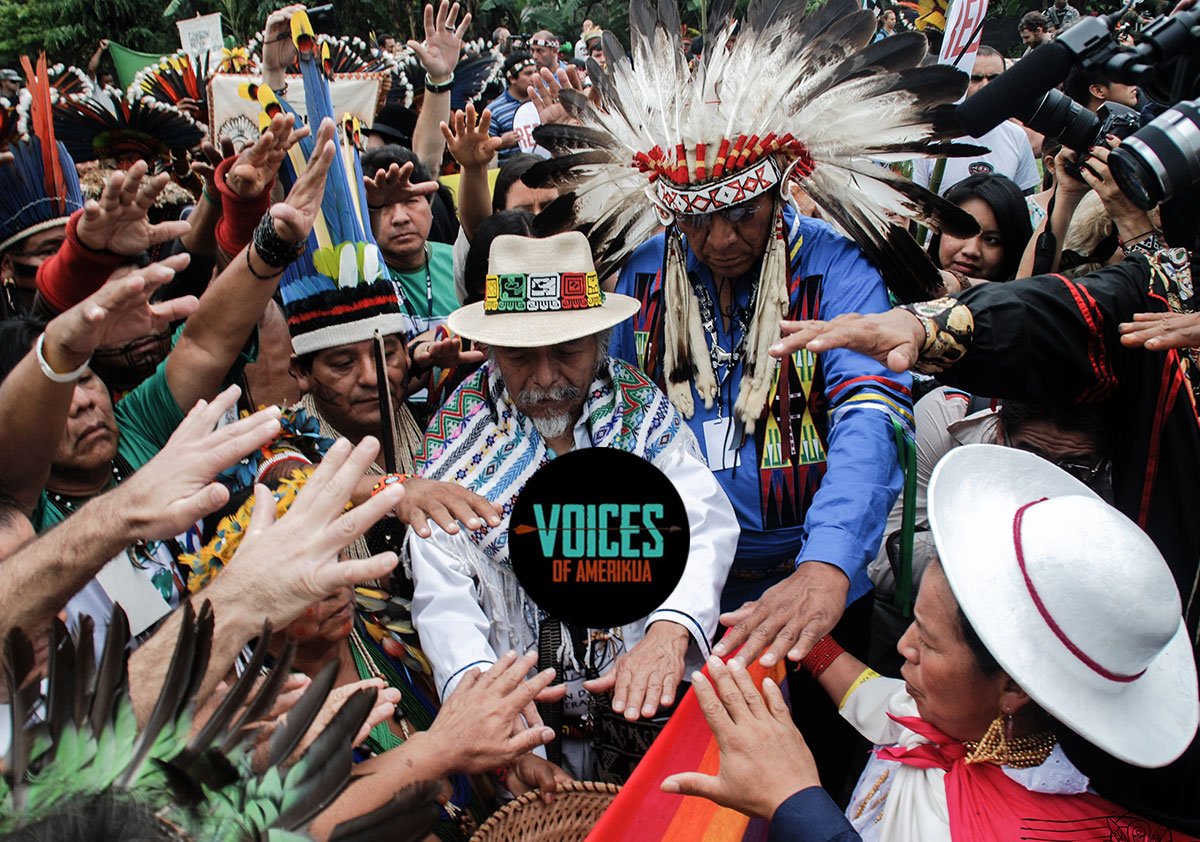 Voices of Amerikua is a collaborative multimedia lab and online platform dedicated to promoting efforts to protect the culture and rights of indigenous peoples and Mother Nature throughout North, Central and South America.
Voices of Amerikua works with musicians, media creators and the communities themselves to share and produce original pieces that express the reality of the critical environmental and human rights issues different communities are facing, in this region of the planet today.
Voices of Amerikua was born out of the necessity to share and support the struggles of indigenous communities in North, Central and South America, which together speak more than 300 hundred languages.Our mission is to edit, translate and produce original media in partnership specifically with Indigenous Nations, Leaders, Youth and Wisdom Keepers of North, Central and South America.
The term "Amerikua" is an ancient Mayan name for the American continent - also known as Turtle Island - and meaning "place of the Four Winds"